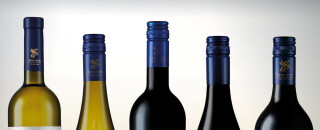 The Exquisite Collection allows wine lovers and connoisseurs alike to discover the finest wine from diverse regions around the world. Developed through special relationships with wine's most noted producers, the collection comprises bottles of exceptional quality for every occasion.
The Exquisite White Collection
Discover a host of outstanding white wines, including many multiple award winners. Boasting a gold-medal Riesling and a Chardonnay from one of France's top winemakers, each of this collection is a triumph.
"The Exquisite Collection is becoming a brand in its own right,
with gems such as this passion fruit-rich Sauvignon Blanc"
Anthony Rose, The Independent
Meet the Winemaker
Jean Claude Mas

Driven by a passion for making great, affordable wines with character, Jean-Claude Mas ensures personal control over every stage of his winemaking.