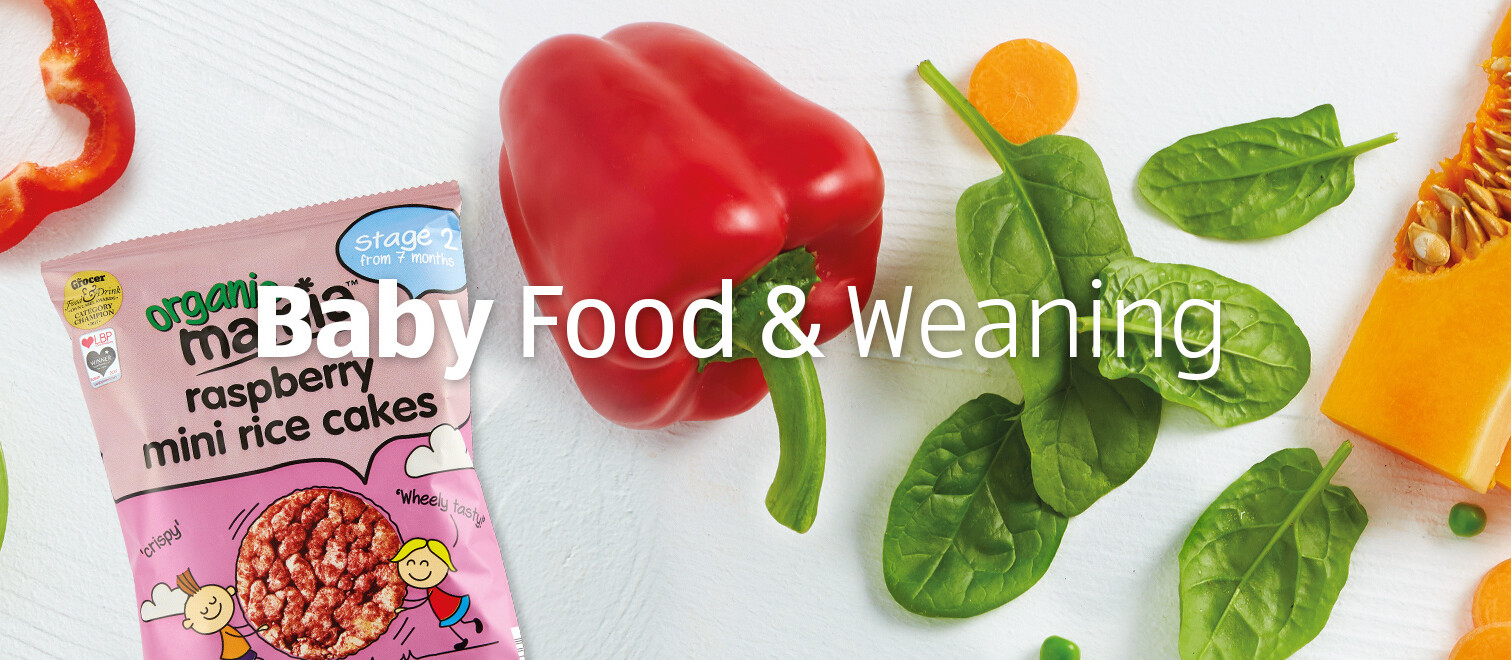 Making mealtime amazing
Along with affordable and nourishing foods from our award-winning Mamia range, we also have great tips on how to wean, with step-by-step advice, useful accessories and tasty recipe books. Explore them all today.
5 baby-steps to weaning.
When it comes to Baby-led or Spoon-fed, there's no one right or wrong way to weaning, but there are some common dishes that have been proven to work well. So, if you don't know where to start with your weaning, start with step 1 below.
1. Start with puréed single vegetables, like carrots or broccoli
2. Explore new veg and fruit, combining flavours and adding more lumpiness
3. Add meat, fish, proteins, dairy and carbs like rice and potatoes
4. Bring variety to their breakfast with cereals, porridge, toast bites, fruit or even omelettes
5. Establish '3 meals a day' routine with fun and social family meals
Help with weaning
It can be a tricky time for both parent and baby, but we're here to help you through the weaning process with helpful advice and all the accessories you need. Take a look at our range of recipe books, food flasks and freezer pots. Available to pre-order online from the 6th January.
Baby food and drink
Loved by Parents gave our Mamia Mini Rice Cakes a Gold award, our Organic Chicken and Vegetable Casserole Pouch a Silver and our Stage 2 Apple and Blackcurrant Juice a Bronze. They absolutely loved them - so will your little one.
Organic baby food, pure and simple
From breakfast to finger foods, the Mamia range includes purée pouches, fruit pots and meals – all with no added sugar.
Organic Food Pouches
Make mealtimes easier without compromising on quality and our 100% organic range for babies is so convenient. We've new flavours for the fussiest eaters – Mango, Apple & Banana, Sweet Potato, Butternut Squash and Apple & Blueberry. Explore the range today.