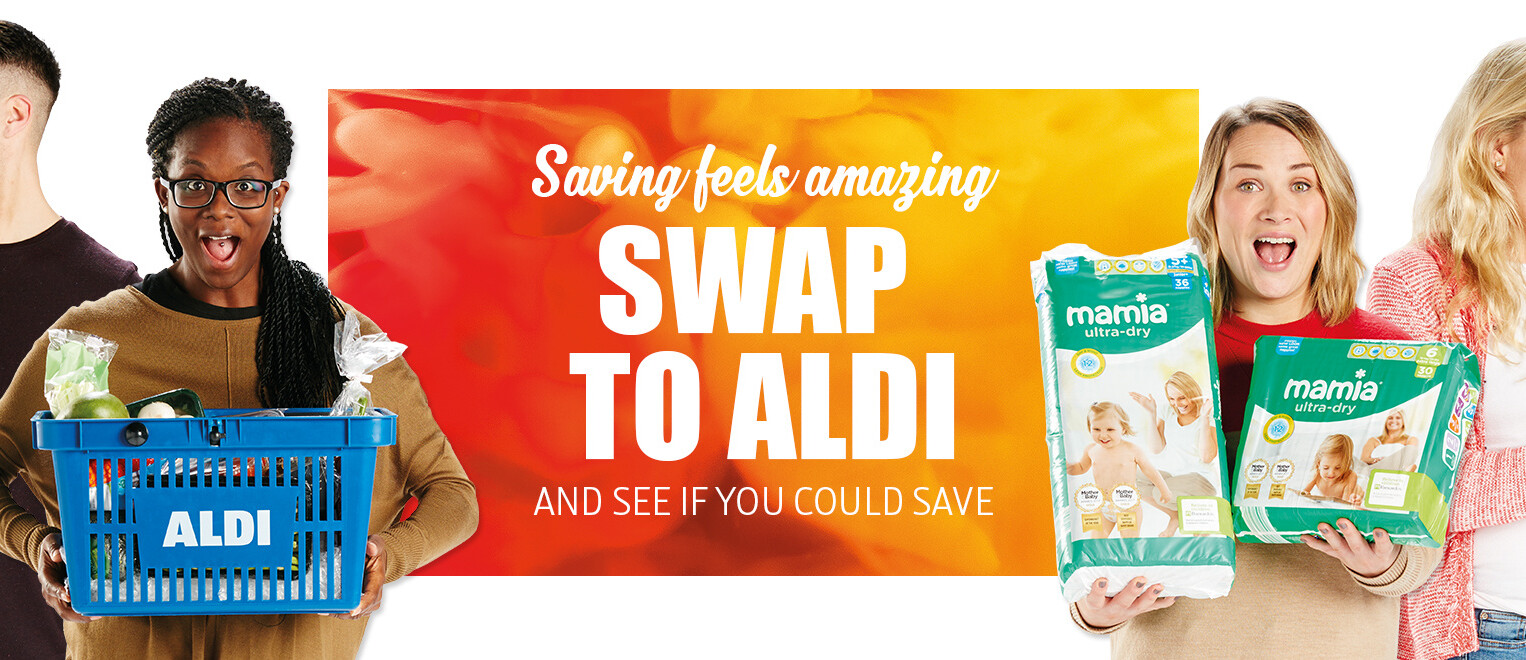 Meet the families...
We'll be bringing you lots of hints and tips straight from the families themselves, so you can swap to Aldi and see what you could save.
Saving feels amazing
Saving feels amazing. We've got everything you need for a sensational summer, at prices you'll love. Join our fantastic families and find out just how amazing saving feels!

HOW IT WORKS:
*Based on those of the shoppers regular shopping items available at Aldi and comparable goods at Morrisons, Saninsbury's and Tesco. Weekly price checks carried out at morrisons.com, sainsburys.co.uk, and tesco.com from 02.04.18 - 29.04.18. Pro-rata Morrisons and Tesco price used considering size. Click here for latest details.
Get ready for summer amazing
Family, friends, bright sunshine and a shop that will make you feel amazing. Discover what our families are finding amazing this summer!
Let's make it an amazing summer
Whether you fancy something delicious for an impromptu summer get-together, or need some great value summer games to entertain the kids, there's something for everyone at Aldi. And we don't think it's just the price you'll be amazed at.