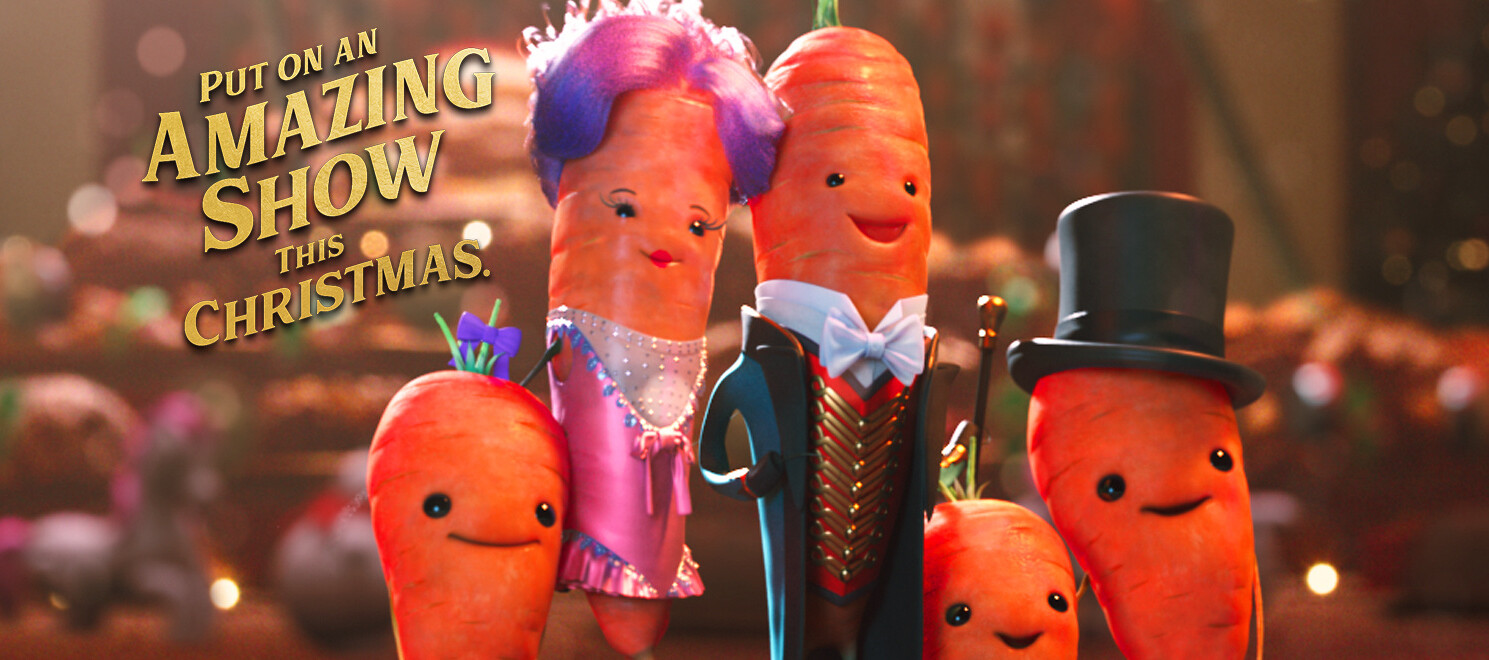 Kevin's back! Let's start the show
Raise the curtain and roll out the mince pies. Tiny Tom has rescued Kevin the Carrot from the Leafy Blinders and he's put on an amazing show for you to enjoy. Watch Kevin's big performance before you head down to Aldi and plan your own spectacular festive season!
Plan your own amazing Christmas
Take a closer look at our amazing Christmas line-up. With turkeys, trimmings, party food and plenty more to enjoy, you'll be amazed by what you'll find in store this festive season. It's time to get excited!