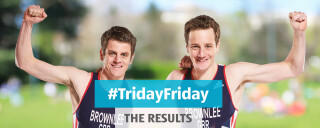 And the results are in...
We've loved setting the world's most competitive brothers a series of summer challenges. Over the last 12 weeks, Alistair and Jonny Brownlee have barbecued, grilled, sipped, limbo danced and hula-hooped against each other. So let's celebrate some #TridayFriday highlights, then reveal which brother has been crowned the winner.

12 weeks. 12 challenges. So which did you love most?
Make a #TridayFriday summer scrapbook
Scrapbooks are a brilliant way to capture and share your summer, including your #TridayFriday memories. So get sticking with all your favourite photos, tickets, leaflets and other scrapbook souvenirs.
Get scrapbooking with this week's Specialbuys.
This week, in your local Aldi store and online, you'll find some great Specialbuys including notebooks, markers and highlighters. Just the thing for making a super-fun scrapbook for the kids to show their friends on the first day back at school!

The Brownlee Brothers always give their all. So, after 12 (not-so) gruelling weeks of competition, who emerged as our #TridayFriday champion? A drumroll please…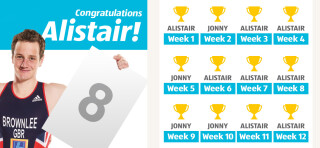 Come and find us on your favorite social media sites and join the fun!
You can get all our #TridayFriday recipes, activities and challenges here every week.