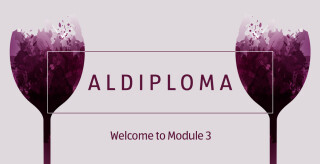 Welcome to the Aldiploma Module 3 – Essential White Grape Varieties
Discover everything you need to know about white wine and how it's made in Module 3 of the Aldiploma, designed with wine expert Sam Caporn. Whether you are partial to a Chardonnay or Sauvignon Blanc, let us help you discover new favourites.
Feel inspired to try a few wines yourself?
Discover our recommended wines