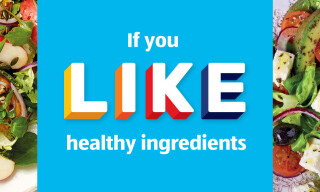 Explore our fresh groceries range, available in store every day
If you're looking at making something of a fresh start this new year, it doesn't come any fresher than Aldi's amazing choice of fruit, veg and meat. Better still, you'll find amazing weekly offers on selected grocery items, like our Super 6 and Super Weekly Offers, to help give you fresh meal inspiration throughout the seasons. So why not pop into your local Aldi and check out the full range?
Inspiration for the new year
Not to be missed…
We work with our amazing suppliers to make sure every Aldi store is stocked with quality fresh meat, fish, fruit and veg every day. But every 2 weeks, we pick 6 of our favourites and offer them at super low prices to give you even better value. Take a look at what's on offer this week…
Everything you need in store
While we're well known for our award-winning groceries, there's so much more to explore at your local Aldi, including a fantastic drinks selection, frozen food, household, health and beauty and our amazing baby and toddler range!
On sale this week
Something else we're famous for is our range of Specialbuys, with new arrivals every Sunday and Thursday. They cover a wide range of activities and interests, from sport to gardening to crafting, available in store or online. Take a look at our latest Specialbuys here.
Not sure what to cook?
Whether you're trying to lose a few pounds, going meat-free or just want to eat more healthily, our fresh groceries are a great start – and on our recipes page we've plenty of inspiring ideas for how to turn them into delicious meals everyone will love.