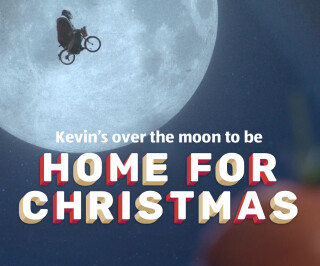 Hooray! Kevin's made it home in time for Christmas
Kevin has been spared from spending Christmas all cold and alone. Watch and see how Santa saves the day.
Meet the family
Kevin, Katie and the kids aren't the only ones who are super excited for Christmas this year. Grate Grandpa and Grate Grandma have a whole festive menu planned too. Harry the Hedgehog is also fueling up on Super 6 goodness and the kids are looking forward to lots of homemade Christmas treats.
Join the celebrations
Hold on to your party hats and follow our celebrations on social media. See you there!
There's nothing quite like amazing Christmas value
Santa's already saved Kevin and Hedgehog. Now it's time for you to save some money. And we've got lots of amazing ideas to help you do just that, including some brilliant tips and hints on how to make this Christmas truly amazing.