Enjoy Christmas with Kevin, Katie and the kids!
Welcome back to the story, shall we begin?
Let's visit the carrots, all snuggled in.
The news is out! The children have arrived.
There used to be two, now there are five!
What sweet little angels, what a loving home.
Wouldn't you love to have one of your own?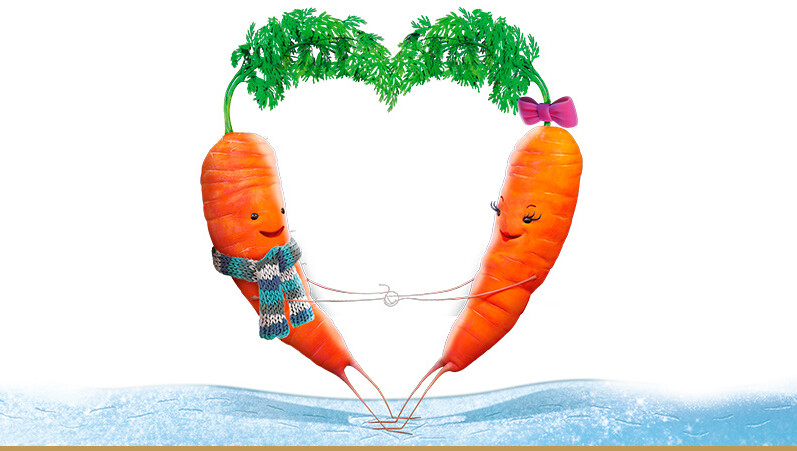 Now there's not long left, it's time to prepare
We need gifts, we need food, plenty to share.
Thank goodness for Katie, all ready to go,
with her new little family.
See more below...
What a success, it ended so great.
But what of the others, still after a date?
You've followed this far, and we won't keep you long.
But here's what happens when a love scene goes wrong.