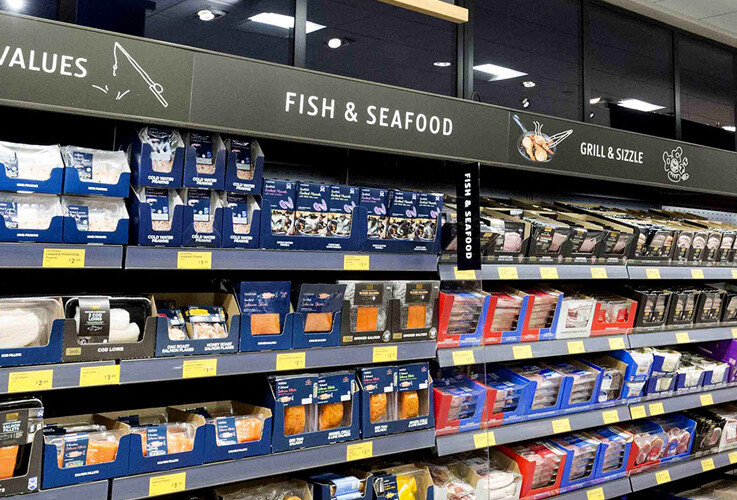 How we're tackling packaging and plastic waste
We love to see our customers taking such a keen interest in the environment. We aim to make sustainable choices affordable to all and to fully support our customers, both young and old, to live environmentally friendly lives.
We are certainly onboard with innovative and new initiatives to help tackle the harmful effects of plastics on the environment and are excited to see how passionate our customers are towards making a difference. We too hate to see packaging harming the environment and we aim to do what we can do to prevent it and make all our packaging easy to recycle where we can.
We also hate food going to waste, so we hope that you understand the benefits which plastic packaging brings in ensuring all of our food remains safe, and enables us to provide our customers with high quality products which stay fresh for longer.
Having listened to you, and customers like you, in March 2018 we announced an ambitious 10 point pledge to help us tackle the issue of plastic and packaging pollution. As well as this we have committed to being a founding member of WRAP's new cross-sector initiative.
The Aldi 10 Plastic and Packaging Pledges
1. By 2022 Aldi aims for 100% of all own label packaging to be recyclable, reusable or compostable (where it does not have a detrimental effect on product quality or safety, or increase food waste).
2. By 2025 Aldi aims to achieve 100% recyclable, reusable or compostable packaging across all products (where it does not have a detrimental effect on product quality or safety, or increase food waste).
3. By 2025, Aldi aims to reduce packaging by 50% (relative to 2015 baseline).
4. By 2025 Aldi aims for 50% of its packaging to be made from recycled material.
5. Aldi will publicly report on its packaging progress annually starting in 2019.
6. Aldi will educate customers on the importance of waste reduction (reduce, reuse, recycle) through its community programmes.
7. All single-use plastic bags will be scrapped by the end of 2018.
8. Aldi will work in partnership with other retailers to reduce its dependence on plastic.
9. Aldi will establish a Packaging Task Force with its Buying Teams and external experts to deliver these goals.
10. In principal Aldi supports a Deposit Return Scheme for plastic bottles and is conducting a feasibility study into how it could implement such a scheme.