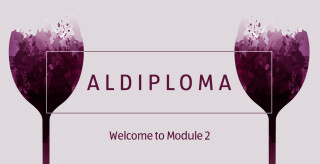 Welcome to the Aldiploma Module 2 – The Principles of Wine Tasting
Time to go to the next level of expertise. Designed with wine expert Sam Caporn, Module 2 will teach you how to pair wine with food, as well as serve and store. By the end you'll feel like a pro, so try hosting a tasting session yourself!
Feel inspired to try a few wines for yourself?
Discover our recommended wines?