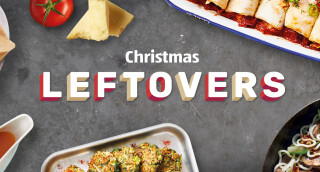 How to reduce your leftovers
Although we've got a while before Christmas 2021, we still want to give you some great ideas on how to make your food shop go further. We've got plenty of recipes and tips to help you store ingredients, cut down on food waste and recycle materials.
Turkey 4 ways
We've got lots of inspiration for leftover turkey recipes. Try this tasty turkey and leek pie or a turkey carbonara. Remember you can keep leftover turkey in the fridge for 3-4 days, but only re-heat once and make sure it's piping hot.
Christmas leftover recipes
Made too many sprouts? Got some tasty Christmas cheeses to eat up? It's not just the turkey you can turn into something delicious to eat. Try some pan-fried sprouts with pancetta or a tasty cheese sauce.
Fab festive flavour combinations
The tried, the tested and the unexpected. Everyone loves a sensational flavour combo at Christmas. Let your leftover sauces, chutneys, cheeses, stuffing and meats offer a little inspiration.
Classic combinations

What could be better than a roast turkey and stuffing club with a dollop of leftover cranberry sauce? Or cold sweet cured gammon, eggs and mustard?
Just as good the next day

No need to waste all that roasted veg and dips. Use them in salads and sandwiches or hot toastie melts. Delish!
Use up your cheeseboard

Try a toasted camembert and chutney melt or use up leftover cheeses with a fabulous cheese grazing board with crackers, grapes and pickles.
Some things are too good to waste
There's really no need to let anything go to waste in your kitchen. It turns out the most common foods are perfect for all kinds of things, like recipes, wildlife cakes and dog biscuits. Help reduce your food waste once and for all with a few of our top tips.
Turn leftover Christmas pudding into a yummy, boozy, chocolate treat with a splash of alcohol and a little chocolate.

Birds just love small pieces of hard cheese, roast potatoes and unsalted nuts (any will do). You can try small pieces of pasta or rice (washed and free from oil or salt) and stale bread, cakes and cookies (crumbled and soaked in water).

No need to waste all those leftover glacé cherries. Why not use them to make, or decorate, a lovely Christmas cocktail? How cherr-ific!

Don't do it! Don't throw away those old bananas. The dogs will love those mashed up with 500ml of water, 30g honey, an egg and 500g wholemeal flour. Bake for 25 mins at 170°C and see how their tails wag.
Don't bin it! Get creative with it!
Turn your rubbish into (totally not rubbish) Christmas decorations and wrapping. We've got lots of creative ways to recycle and repurpose right here, like these place names or jar lanterns. All easy and affordable ways to recycle waste.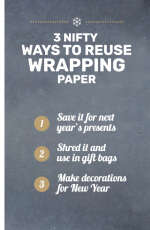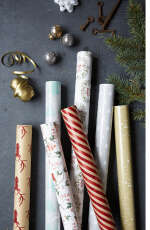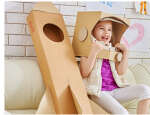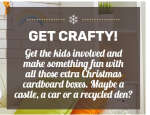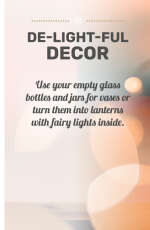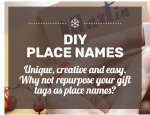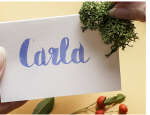 Leftover Turkey Naan
Do you love making the most of leftover food? Then you're in good company with @eatuplondon. She's come up with a rather ingenious way of using leftover turkey. Looks delish!
It's a wrap!
We support WRAP's UK Food Waste Reduction Roadmap, an industry-wide programme that guides businesses to target, measure and act upon food waste. Our mission? To see a 50% reduction in food waste in the UK by 2030.