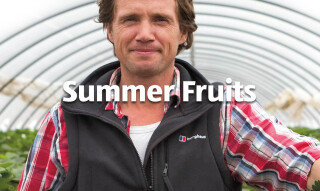 Meet the Supplier – Angus Soft Fruits
Angus Soft Fruits Ltd. was established in 1994 by three soft fruit growers: Lochy Porter, his father Willie and cousin James Gray.
They had the aim of benefiting both customers and growers through direct contact between the two. With the addition of like-minded growers in Holland, Spain, Morocco, Egypt, America and South America, the business supplies the best quality soft fruit to multiple retailers all year round.
Angus Soft Fruits also runs its own breeding programme for strawberries, raspberries and blackberries which has successfully produced new strawberry varieties including AVA and AVA Rosa. For all berry lovers like us, we're sure that's music to your ears!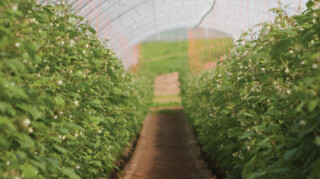 How to store strawberries
Delicious yet super delicate, strawberries need a litte TLC when it comes to handling them. Here are our top hints and tips to ensure you get the best of the Summer's favourite fruit…
Stawberries are best eaten on the day of purchase, after being washed.
If storing, refrigerate and don't remove the hulls or wash them until they are about to be eaten (rinsing them speeds up spoiling).
Lightly cover them to prevent their scent penetrating other foods.
Strawberries can be stored in the fridge for 2-3 days - any longer and they're best to be frozen.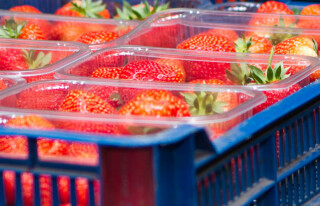 Strawberry facts
We've found out some pretty fun facts about the little red berry that's bursting with flavour. Here's a few things that might surprise you.
Strawberries are the only fruit that wear their seeds on the outside - around 200 of them.
Strawberries are actually a member of the rose family.
Strawberries have more Vitamin C than an orange- that's 140% of the recommended daily intake.
Strawberries are indigenous to every continent except Australasia and Africa.
The peak season for British strawberries now extends from mid-April to mid-December thanks to the increased use of plastic polytunnels which provide the berries with a warmer, more protected environment and a much longer growing season.
Sprinkling pepper over the berries will bring out their full flavour.
Around 28,000kg of strawberries and 7000 litres of fresh cream are consumed at Wimbledon every year.