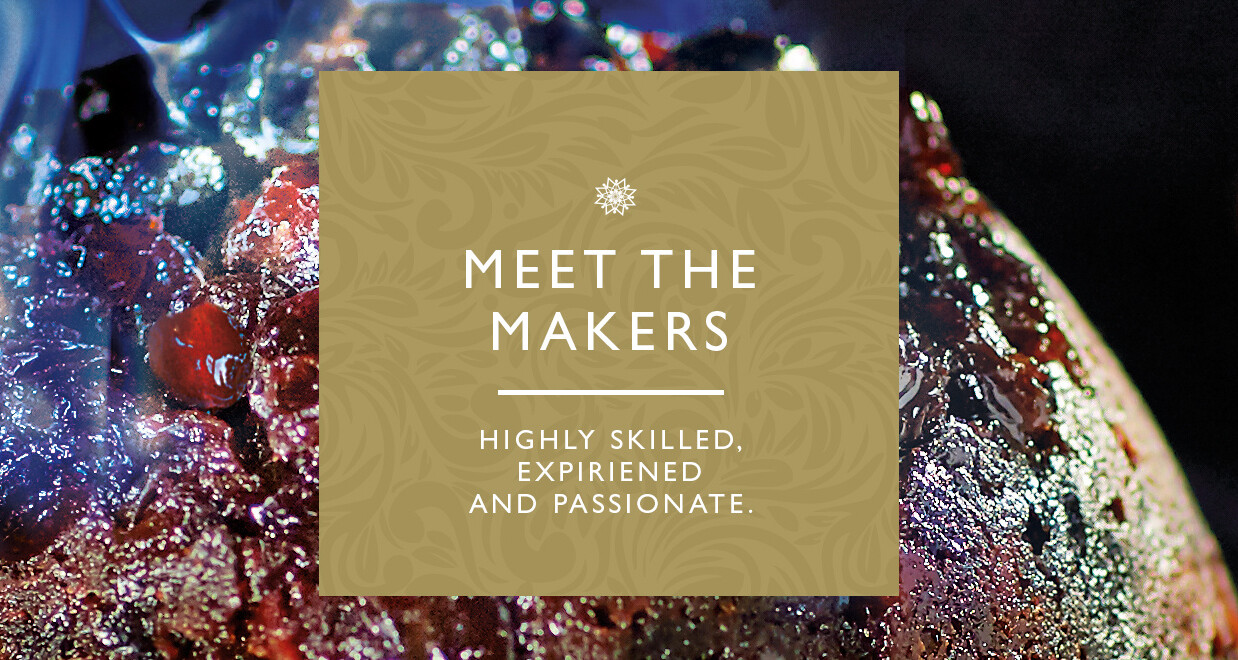 The Exquisite Aldi Christmas
Enjoy the taste of true luxury this Christmas with our sublime Exquisite Collection. They are the foods that lead our Specially Selected range, all crafted by the greatest food makers in Britain and around the world. Choose from hand finished turkeys and majestic slices of smoked salmon, to succulent British charcuterie meats for the Boxing Day buffet. Not to mention heavenly vintage puds and perfectly fashioned mince pies. We think it's Christmas Day Amazing.
Festive Birds From Rumburgh Farm
"We are passionate about the way we raise our birds, giving them a quality diet and making sure they are free to forage over rich pastures and rest on fresh straw beds at night. We are proud to say all our turkeys are finished by hand and we take pride in using traditional methods to ensure the most succulent meat. And the most wonderful thing is that year after year we're told 'Our Christmas wouldn't be Christmas without a Rumburgh Farm turkey'."
Charlotte & Mick Binder
Exquisite Vintage Pudding
"Everything is made from scratch. The eggs are free range, the bread is handmade. We use Cornish sea salt to make the dough and Shipton Mill flour. We pick Californian raisins and Vostizza currants. We soak the raisins and currants in a sweet sherry and feed our puddings with a Champagne cognac. Lastly, we add flaked, toasted almonds and candied sour cherries."
Karl Berrie
Exquisite Prosecco Panettone
Made in Tuscany by the Corsini family for nearly a hundred years, this light seasonal cake is leavened with a natural 'mother' dough that has been tended to for 40 years. Studded with dried fruits and laced with Prosecco syrup, the long curing process ensures a fluffy character. It is hung for 3 days upside down to ensure a perfect dome and is presented in a wonderful Christmas gift tin. Highly Commended by BBC Good Food Magazine's Christmas Taste Test 2016.

"It takes time and care to produce the quality of our ports. The wine develops with age and has a life of its own, depending on the harvesting year, and how it is crafted. After harvesting, our ports are aged in oak barrels, acquiring appealing flavours from the wood together with the fruit. We hold the fermentation before it is complete with grape spirit or brandy. This leaves the wine with natural grape sugar and a ripe fruity flavour – something we are renowned for worldwide."
Paula Azevedo, Barão de Vilar
Championing the GHI seal of approval, this impressive pie is fashioned by master pie makers using layers of the finest outdoor bred British pork, chicken breast and pâté. The pastry is richly textured and crowned with a medley of glacé fruits and edible gold lustre.