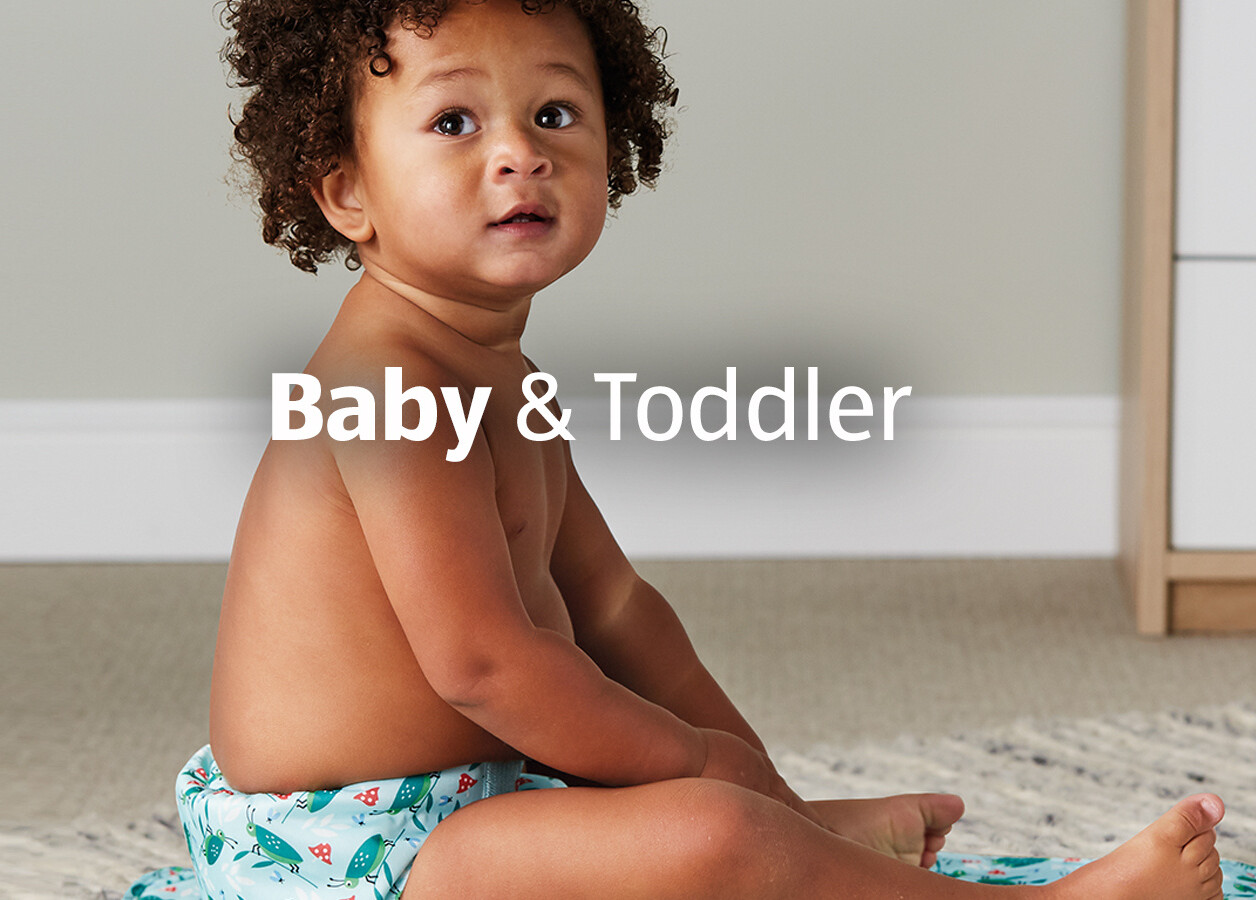 Specialbuys for your little ones
The ALDI Baby & Toddler Event is back with amazing savings to be found on everything from cute baby clothes and snuggly newborn baby blankets to toddler age beds sets, awesome educational toys and beautiful nursery furniture. Find everything your little one could possibly need.
Baby Carrier
Carry your baby facing in or out with this easy-to-use baby carrier. It features a removable front section and adjustable, sturdy support for their head and neck. Suitable from birth up to 12 months.
Baby Change Bag
Make it easier to change your baby when you're out and about with this stylish baby changing carrier. Features an insulated Bottle Holder and Changing Mat, with Velcro straps to attach the backpack to a pushchair. Available in black, grey or navy
Baby Sleeping Bag
Your little one will be snug, warm and secure at every naptime with these adorable sleeping bags. Suitable for babies up to 3 years and perfect all year round with their 2.5 togs. Choose from 4 designs and colours.
Baby Thermometer
Take your baby's temperature in seconds with these fast, precise thermometers. Both the ear/forehead unit or the non-contact device include digital backlit displays and smart technology to make the process as easy as possible for both you and baby
Help with weaning
It can be a tricky time for both parents and baby, but we're here to help you through the weaning process with helpful advice and all the accessories you need. Take a look on the link below for handy tips on weaning.
Be the first to know about our next event
Our famous Baby & Toddler Events take place several times a year, with fantastic Specialbuy prices on a wide range of products. Sign up to our newsletter now to make sure you don't miss the next one. You'll also be able to buy many of the Specialbuys online, a week before they go on sale in stores.