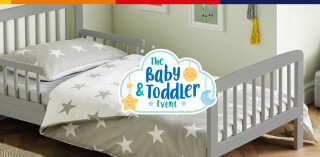 Rock-a-bye baby
From beautiful bedside cribs to quality cot beds, wardrobes and changing units, we have a wonderful range of baby furniture to choose from at Aldi. Everything you need to create a nursery that's peaceful, stylish and safe – all at affordable prices for a little extra peace of mind.
Enjoy a world of pure imagination

Discover a whole range of amazing things with incredibly small prices.