A gloriously delicious, rich and flavoursome noodle dish made with a marinaded Pork Crackling Leg Joint.
Asian Roast Pork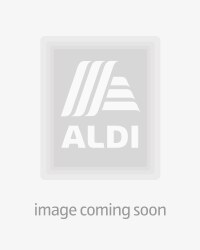 Recipe Information
Ingredients
1 X 1.5 Kilo (Approx.) Pork Crackling Leg Joint
1 X Teaspoon of Each – Ground Ginger, Paprika, Curry Powder, Garlic Granules and Chilli Powder
25ml Dark Soy Sauce
100ml Apple Juice
For the Slaw –
200g Peeled Carrot
3 X Spring Onions
1 X Red Pepper
100g Mangetout
100g Baby Sweetcorn
6g Fresh Coriander
1 X Sheet Dried Egg Noodles - Approx 90g
50ml Infused Olive Oil with Garlic
25ml Lemon Juice
25ml Dark Soy Sauce
35g Dry Roasted Peanuts
Method
Preheat the oven to 180c/350f/gas 4.
Mix all the spices together with the soy sauce.
Line a roasting dish with some tin foil.
Remove the pork from its wrapping and put in the middle of the roasting dish.
Where the cuts are in the crackling – using a sharp knife – cut down further into the pork.
Rub the soy paste into the cuts and over the top of the crackling.
Pour the apple juice around the bottom of the pork.
Cover the top loosely with tin foil and roast for 150 minutes.
Then take off the tin foil from the top and turn the oven up to 200c/400f/gas 6.
Roast for another 30 minutes.
Allow to rest for 15 minutes before carving.
To make the slaw:
Soak the noodles in some boiling water for 15 mins – then drain.
Wipe the spring onions and trim – cut into thin strips.
Cut the carrot, mange tout and sweetcorn into thin strips.
Cut the pepper into thin strips – discard any white pith or seeds.
Mix all the shredded vegetables together in a bowl along with the noodles and the coriander.
To make the dressing:
Finely chop the peanuts and mix with the olive oil, lemon juice and soy sauce.
Either toss the dressing through the salad or serve on the side.
The slaw can be sauteed in a wok if you prefer and then served with the peanut dressing drizzled over.