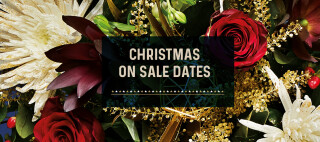 On sale dates for in store and online
To make Christmas a little clearer for our customers, we make a simple calendar and fill it with unmissable dates for your diary. Check back closer to Christmas 2020 for more updates on all the amazing products.
Be first to hear the latest news!
Sign up for the newsletter today and we'll keep you updated on all the big announcements and unmissable offers instore and online throughout the year.