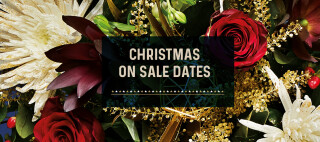 On sale dates for in store and online
To make Christmas a little clearer for our customers, we've made this simple calendar and filled it with a bunch of unmissable dates for your diary. Check them out and see when all your favourite festive things, like food, drink and Specialbuys will be on sale. Remember, all dates shown are for fresh ranges. You'll find all of our frozen products in stores now.
Specialbuy Events
Get the dates in your inbox!
Sign up for the newsletter and never miss an on-sale date again. You'll be first to know about all the upcoming deals and the amazing products available in store and online this Christmas.
Pick up something amazing in store
Head into your local Aldi this Christmas and take advantage our festive deals! You'll find all your favorite food and drink along with some other great value surprises!