Amazing DIY Christmas ideas
When it comes to Christmas, the personal touch goes a long way. The little details never go unnoticed and the results are always special. Let us show you how to make some thoughtful DIY creations this festive season like home decorations, table settings and personalised gifts. We've also got recipes and clever tips too!

Transform your home in time for the festive celebrations with our delightful DIY decorations. Try them with your family this Christmas.
Festive salt dough ornaments
Make beautiful festive salt dough ornaments for your tree. You'll need: 120g All-purpose Flour, 200g Salt, 1 cup of Warm Water, Baking Tray, A Large Spoon, Cookie Cutters, Baking Paper, A Rolling Pin, A Mixing Bowl and a Straw or Toothpick.
Christmas napkin place settings
An elegant idea for turning any plain napkin into a festive place setting. Take some of our tips and welcome every guest to your table in style.
If you enjoy these craft ideas and want the tools and equipment to make more Christmas ideas, shop our craft range.

Keep these helpful hints and tips in mind over the Christmas season. They'll help you keep your tree looking fabulous and your dinner table feeling festive.
Remember to water

A tree can soak up 1-2L of water.

The perfect spot

Remember radiators will dry your tree out faster.

Pick a colour theme

Keep it simple with one or two colours for your decorations.

Choose a topper

You can go for a fairy or star, or maybe even make your own.
Plan ahead

Make sure your table is big enough and use every chair you can find.

The centrepiece

Create a talking point and set the mood with a stylish centrepiece.

Coordinate colours

Pick a colour and run with it across cutlery, tablecloth and place settings.

Place settings

Try our elegant craft idea above to make your guests feel welcome.

Food is always a favourite at this time of year! With delicious truffles, cookies, chutneys and pâtés to choose from, your family and friends will be talking about these gifts all year long.
For more food inspiration, take a look at our delicious Christmas recipe ideas.
Watch and make amazing recipes
We've got ideas and inspiration for everyone to enjoy. Make these special recipes for family fun and festive parties then discover more to make on our YouTube channel.

Make the people in your life a personalised gift with these creative ideas. There's something for big kids and little kids to enjoy with sweet Advent calendars, pet biscuits and tasty hot chocolate stirrers!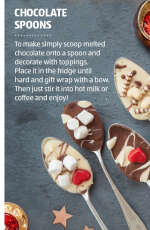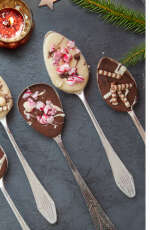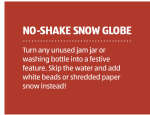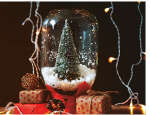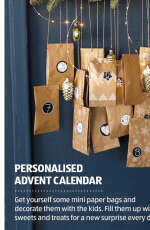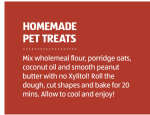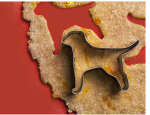 Homemade hampers
Bring Christmas wrapped in a bow wherever you go. We'll show you how to pick and pack a personalised hamper that friends and family will love with tasty treats and festive drinks.
Self Care Hamper

Include a bottle of wine, fancy candles and some nibbles for a relaxing night in to unwind.

Port & Cheese Hamper

Must-haves are Fletcher's LBV Port, Shropshire Blue Cheese, crackers and a chutney.

Luxury Hamper

Treat them with a fantastic fizz, a wonderful wine, some special cheese and a chutney.

Craft Ale Lovers Hamper

Pack a hamper with our 10-4 Brewing Craft cans and ciders to make Christmas amazing.
Nothing beats a personal hamper, but if you'd like us to do the hard work…

Looking for more ideas?
Explore our full Christmas collection for ideas and inspiration on food, drink and more!