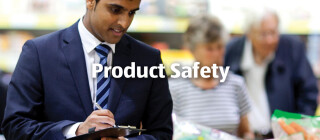 Product Safety
Nothing is more important than ensuring the safety of products that you buy. And because customer safety is paramount, we ensure that all Aldi own-label food products and production sites meet national food safety and quality standards, and undergo annual audit inspections.
Campylobacter
Campylobacter is the most common cause of bacterial food poisoning in humans. Campylobacter is naturally occurring in the environment and is found in many animals, including chickens.
The Food Standards Agency (FSA) has identified Campylobacter as a key priority and is working with those directly in the industry to tackle it. We are dedicated to supporting the FSA in this goal, which is why we are a signatory of the Acting on Campylobacter Together (ACT) campaign.
As well as working with the FSA (and other industry bodies), we understand that we need to take the lead with our suppliers to deliver against the FSA target.
We are actively participating in a number of initiatives and Aldi-specific projects to do even more to reduce the levels of Campylobacter in the supply chain.
We monitor the levels of Campylobacter carefully using both the FSA's data and our own internally collected and independently verified data.
Additionally, we are maintaining open dialogue with our suppliers, the FSA, the ACT board and other industry bodies to ensure that we incorporate relevant advances in technology or techniques into our supply chain.