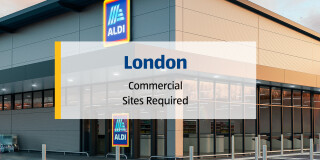 Aldi site requirements for London
We have an ambitious investment and redevelopment programme in London and we need your help to find new sites.
All London locations considered
• Any existing building between 8,000sqft to 25,000sqft
• Any land between 0.5 acres and 3 acres
• Either Freehold or Leasehold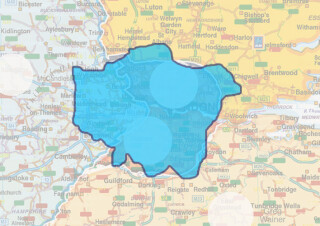 Please contact:
James Lowe, Lisa Poyser or Lee McCandless
T: 01245 215000
E: property.che@aldi.co.uk
Your Fees
Typical agent fees are 1.5% of the purchase price (freehold) or 10% of the annual rent (leasehold) finder's fee*
Fees regarding the acquisition of portfolio purchases can be discussed and agreed from the outset.
*Acting as our agent on previously unknown sites.
Download our guides
If you would like to find out more about Aldi, our property requirements, where we are looking for sites or how our stores benefit their local communities please download one of our guides.