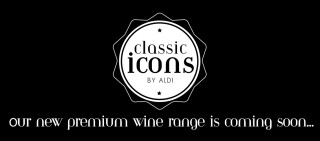 We are excited to announce the launch of our most premium wine range to date,
The ICON Range
- a collection of exciting yet classic wines from some of the world's top wine regions.
Exclusively stocked online from early October, the new premium range showcases wine from premium regions such as Burgundy, Bordeaux, Yarra Valley and California.
The collection also features English Wine, a nod to the increased popularity of the home-grown tipple, following in the footsteps of the award winning Exquisite Collection Lyme Block launched earlier in the year. With wines in the range from only £6.99, it's impossible to make a pour decision!