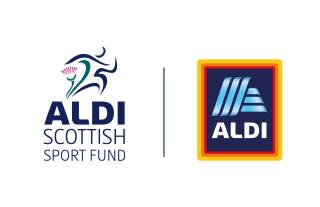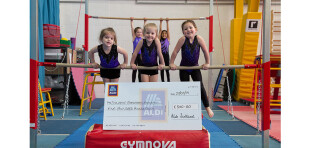 Dynamic Gymnastics Academy
Sarah Scott and Julie Graham set up Dynamic Gymnastics in 2010, with the aim of providing more opportunities for children and adults of all ages and abilities to enjoy gymnastics. Since then the Motherwell-based Academy has grown enormously, now having over 350 gymnasts in the club.
Running pre-school classes from age 6 weeks to 5 years and other classes from beginner to elite, Dynamic Gymnastics has seven experienced coaches, including former Scottish national team gymnasts and a former British Champion.
Thanks to the Aldi Scottish Sports Fund, the Academy has now been able to add a new fast track board – essential in helping young gymnasts practice their handstands and flips – to their newly-expanded training facilities for members.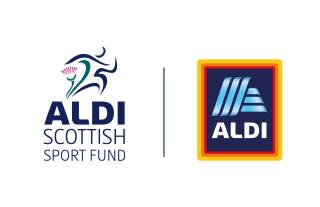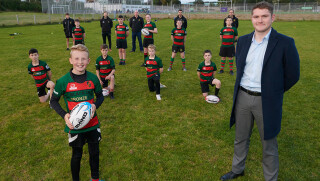 Highland Rugby Football Club
Sport can make all the difference to young people. That's why Highland Rugby Football Club was set up. To provide community coaches who would work closely with pupils and teachers in Secondary Schools in Inverness and offer an introduction to playing rugby. The work they do is so important. Thanks to the Aldi Scottish Sports Fund it has been able to use a £2,500 award towards buying new balls and kit as well as funding its community coaching programme, which provides training in local secondary schools.
Graham Findlater, President of Highland Rugby Football Club, said: "The money from Aldi's Scottish Sport Fund has been a lifeline. It's kept our club up and running. We're delighted we can use the money to promote rugby in the Highlands and fund new kit for our U13 squad, as well as some additional backing for our community coaches."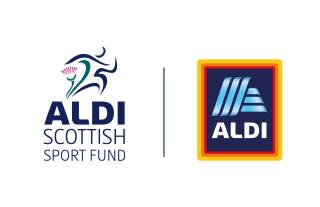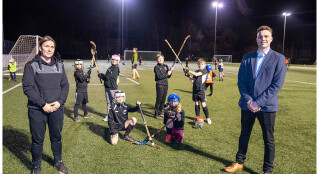 Aberdour Shinty
Fife-based Aberdour Shinty Club (ASC) plays an important role in the local community, providing a safe and social sporting environment for shinty players of all ages and supporters alike. The prize of £2,500 from Aldi's Scottish Sports Fund has allowed them to continue their amazing work as well as buy more helmets and shinty sticks for what is now a growing youth and women's section. Lisa Norman, Lead Coach at ABC said: "We are incredibly grateful to Aldi for their generous funding. In 2020 we were closed for five months with little income and no fundraising, so the investment couldn't have come at a better time. This support really has given us the vital boost we need to bring in new members from the local community and help fellow members develop their shinty skills and overall health and wellbeing."