What will you try this summer?
Alistair and Jonny are the most competitive brothers in the world. But this Summer they want to challenge you! Each week over the next 12 weeks they'll go head to head and set you 3 foodie, fun or sporty #TridayFriday challenges. Make, do or try something new and make it one amazing Summer!

It's Father's Day this Sunday, so we asked Alistair and Jonny Brownlee to create a tasty BBQ chicken recipe to impress your Dad with. Will he love Jonny's BBQ Indian Chicken or Alistair's Sticky Chicken Fillets? Take the Brownlee BBQ Cook Off challenge and see which dish is a winner with your Dad.
BBQ Indian Chicken or Sticky Chicken Fillets?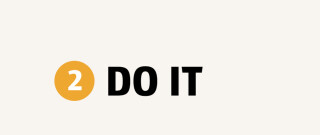 We know how competitive the Brownlees are, but how does your Dad compare?
Put him to the test with a family triathlon-type contest that pits Dad against Kids.

Dads VS Kids garden challenge
Who'll do the most keepie-ups with a football? Who can hop the longest? Who'll win at garden skittles? You can pick up footballs, skittle sets and more sporty games in-store this week. The winner gets a burger on the barbie!

Brownlee's BBQ Sauce
Watch how to whip up the daddy of all sauces for your Father's Day BBQ with the brothers' super-fast, super-tasty topping. All you need is tomato sauce, brown sauce and mustard and some store cupboard basics. He'll love it!

Are you loving our #TridayFriday challenges?
If so – come find us on your favourite social media site and join the fun!
You can get all our #TridayFriday recipes, activities and challenges here every week.