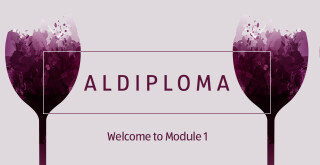 Welcome to the Aldiploma Module 1 – An Introduction to Wine
Would you love to learn how to sip and savour the flavour of wine? Let us take you through the basics in the first of eight wine modules, designed with wine expert Sam Caporn. Find out how to identify each bottle and understand those pesky labels. You may even pick up some wine jargon for your next dinner party.
Feel inspired to try a few wines for yourself?
Discover our recommended wines