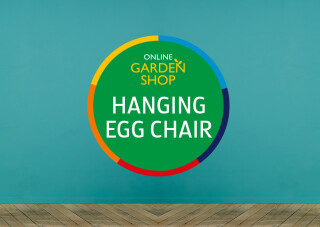 Our Online Garden shop is now closed for 2021. Come back in Spring 2022!
Hanging Egg Chair
Add some seriously cosy, affordable style to your garden, patio, decking or balcony this summer, with this amazing outdoor egg chair. Solid, sturdy and oh-so-comfortable, our versatile rattan effect hanging chair can be easily moved around to find the perfect summer spot, whether you want to sit in the sun or relax in the shade.
Chilling out is easy with the outdoor egg chair, from reading to sipping an ice-cold drink or slowly swinging listening to your favourite music or the sounds of nature, it's the perfect way to get snug in style. Relax – we'll deliver the hanging egg chair straight to your door too. With its amazing value, style and comfort, it's surely the best seat in the house!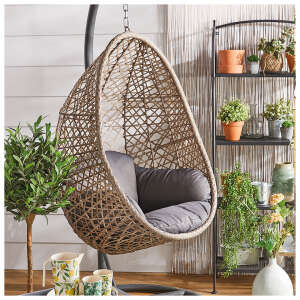 Strong, sturdy and perfect for your patio
The steel frame is engineered to be very stable, taking loads up to 100kg.

And, at approx. 195x100x95cm, the hanging egg chair is an ideal size wherever it goes.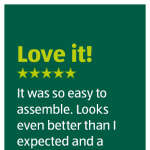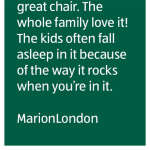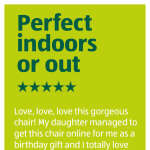 Timeless design and weather-resistant
A design classic, the egg chair looks fabulous on a patio, decking or in a conservatory.

To resist the elements, it has a powder-coated frame and weatherproof chair and cushions.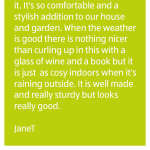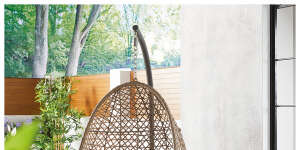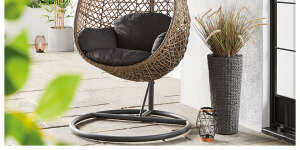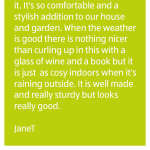 Garden Furniture
Love your outdoor space? Then make the most of the warmer weather with the rest of our fantastic range of garden furniture, together with all sorts of amazing accessories from barbecues to gazebos – all of course, with amazing Aldi prices!
Chill out with our range of wines & spirits
What could be better on a warm afternoon than sitting back in your hanging egg chair, and sipping your favourite refreshing drink? And if that happens to be a delicious gin and tonic or a glass of fabulous fizz, we've got the perfect choice waiting for you. Order a mixed case online, and we'll deliver them to your door too!
Shop all your specialbuy needs

Discover a whole range of amazing things with incredibly small prices.