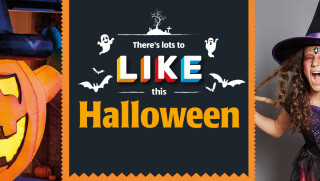 Prepare for a spooktacular Halloween 2021 with Aldi!
Welcome to our wonderfully weird world of Halloween! Step inside and find wicked costumes for all the family, spooky decorations to light up your home and bucketloads of terrifying treats and easy Halloween recipes to get your claws and paws on. Jump to your favourite section below or scroll to see what's waiting for you, if you dare!

Getting into your best ghost bedsheet or draping on the Dracula cape is a classic way to add fun to your fright night. So, get into some fantastically frightening fancy dress with our great value Halloween costume collection.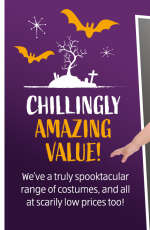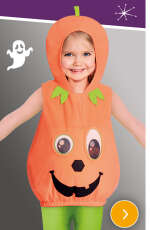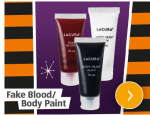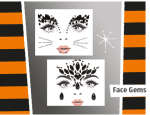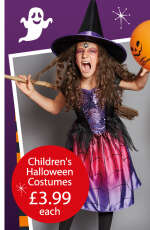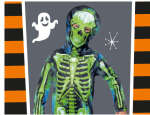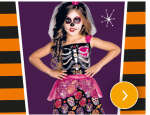 Get into the spooky spirit this year with our scary face paint templates. Choose between a sinister clown or a drop-dead gorgeous Day of the Dead skull. Download the full guides and follow along today.

Transforming your home into a fun house of frights doesn't have to break your budget. There are so many ways to get creative with creepy crafts and homemade Halloween decorations. Start with our ahhmazing ideas and see what else you can bring to life in your little labs!
Homemade Robot Costume

Get a cardboard box, tin foil, paper, coloured pens and scissors. That's all you need to make a robot head that's out of this world. Don't forget to add your own special touches.
Spooky Loo Rolls

Save your used-up loo rolls and create a craft activity for the whole family. See who can paint the best creepy characters and amazing monsters on theirs!
Floating Balloon Ghost Decoration

An easy way to bring the boo to your home is with a balloon and a small piece of cloth. Tie a piece of string to hang your ghoul and add the eyes for extra scares.
Too scary for the middle aisle
Add an extra scare to your Halloween at home with our truly spooky online Specialbuy decorations. For a little treat we've put some of the demos on display so you can watch the horror before you buy online.

The Taste Kitchen is home to amazing cakes, bakes and beyond to inspire your Halloween at home! This October get your hands stuck into a few homemade Halloween sweets and savoury favourites that will have adults and kids screaming for more!
No more nightmares in the kitchen!
When it comes to making scary themed treats, these fantastic Halloween recipes take the scary parts out and make it easy for everyone to have fun in the kitchen. Try them yourself with your kids!
Pumpkin perfected
If your love of pumpkins goes beyond carving funny faces, we have some exciting recipes you might like. Cook up some crispy fries, warm yourself with a fabulous curry or maybe slow things down with a lovely pumpkin loaf. Whichever you choose, you're in for a treat.
Terrifying tipples
What better way to toast All Hallows' Eve than with a creepy cocktail or mocktail! Feast your eyes on our full collection of Halloween-themed drinks and whip up a few glasses for the big monsters and little monsters in your home.
Bonfire night in your back garden!
This year's best firework display is in your own home. Make sure your Bonfire Night goes off with a bang with our sparktacular rockets, Roman candles and Ultimate Finale Boom boxes. Explore the full collection here and pop into your local Aldi to get everything you need!
Want more tricks and treats?
Discover our full range of groceries, wines and recipes now. We have everything you need to add those extra amazing touches to your Halloween and more.