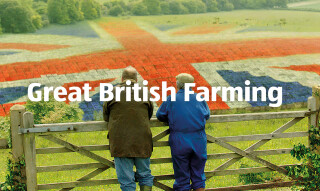 We're committed to sourcing our products from the UK
As part of Aldi's commitment to championing Great British quality, many of our products are sourced from the UK. In fact, our entire core range of fresh meat and milk is from British, Red Tractor approved farms. We are the market leader in the amount of fresh produce we sell which is British.
The British Farming Charter
Our commitment to British farmers is why we've signed up to the National Farmers Union (NFU) Back British Farming Charter. We want to meet our customer's demand for British produce, and by supporting British farming we can become a more food secure nation – and not rely on imports.
In return Aldi, as a retailer, can offer our customers the freshest British produce of the highest quality, every day, at the best price.

NFU Fruit and Veg Pledge
In 2015, we became the first retailer to sign up to the National Farmers Union's (NFU's) Fruit and Veg Pledge. We think that's pretty amazing. It means that we have committed to:
• Build long-term relationships with growers that offer greater certainty and stability
• Honour agreements and contract terms
• Commit to buying seasonal British fruit and veg. Aldi is already an industry leader with more than 40% of fresh produce sold being British.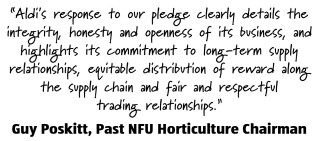 NFU Plants and Flowers Pledge
In 2018, Aldi also became the first retailer to sign up to the NFU Plants & Flowers Pledge. This Pledge ensures that plant and flower suppliers are covered by the principles of the Groceries Supply Code of Practice (GSCOP) in the same way as fresh produce suppliers.
It also sets out best practice for managing promotions, the need for longer term agreements, and challenges the industry to increase the proportion of British plants and flowers available for consumers to buy.
Aldi has made further commitments that growers will not be charged for promotions, customer complaints, missed or late deliveries, and that there will be no retrospective changes to cost pricing due to market retail activity. We have also shortened our payment terms for smaller suppliers to support cash flow.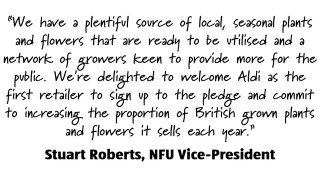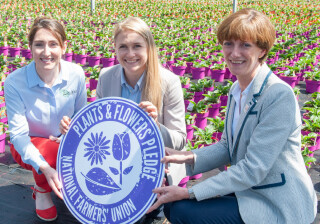 Groceries Supply Code of Practice
Needless to say, we are committed to supporting British farmers, growers and suppliers. But don't take our word for it. Suppliers voted Aldi the most compliant Supermarket with the Groceries Supply Code of Practice (GSCOP) for the sixth year running in the Grocery Code Adjudicators (GCA) 2019 Annual Survey.
Overall, 97% of the Aldi Suppliers surveyed said Aldi complied with the Code 'Consistently or Mostly Well'. Of these, 55% rated us at 'Consistently Well', 12% better than the next placed Grocery Retailer.
Find out more about our compliance to the Grocery Supply Code of Practice here.
Best of Scotland and Ireland
Aldi are proud to source Scottish products for our stores in Scotland, and proud to support Irish suppliers across our stores in the Republic of Ireland. So, when you're at your local Aldi store, not only do you get great value and delicious food, but you are also helping to support sustainable suppliers and farmers nationwide.
Find out more about our regional sourcing below.