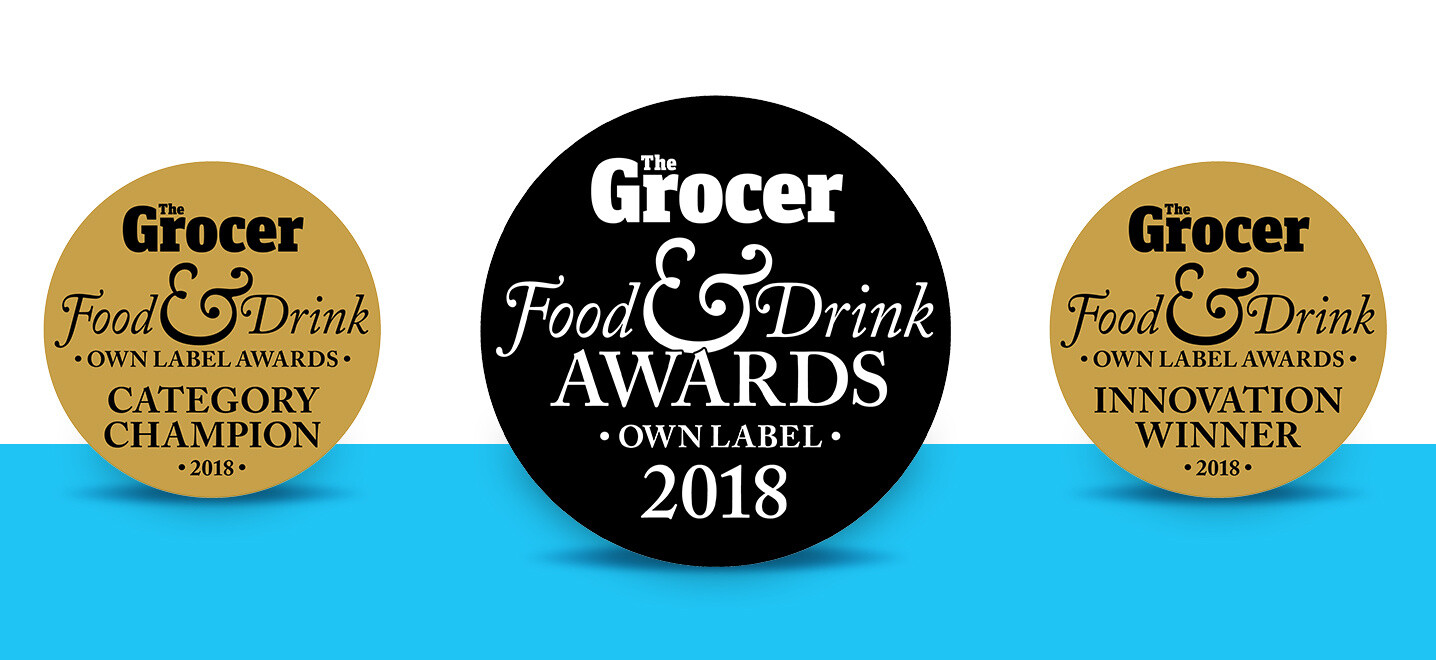 Aldi kickstarts summer with big wins on price and quality!
Aldi has once again triumphed at the prestigious Grocer Own Label Awards, taking home 35 awards in recognition of its great quality and affordable own-label range, winning more awards than any other retailer and beating competition from Tesco, Morrisons, Lidl and Asda.
Grocer Own Label Awards

We're delighted to have picked up 21 Category Champion and 14 Innovation Winner accolades at the Grocer Own Label Awards 2018. That's a total of 35 award wins from across our product range!
Our Winning Products
Overall, Aldi – which was also once again named as the UK's lowest-priced supermarket (see details here) – took home wins for a wide range of products including 18 from Aldi's Specially Selected range, showing that great quality, award-winning food, doesn't have to cost the earth.
Award-winning products include Aldi's Specially Selected Treacle Glazed Back Bacon, which was awarded Category Champion and Innovation Winner, and praised by the judges for its "sweet taste and excellent quality", and the Specially Selected Mature Blue Stilton which scored close to maximum points thanks to its "creamy texture" and "excellent value". Other highlights include the Goji & Cranberry Quinoa Bar, Kalettes, Specially Selected Blue Eggs and Fish Sushi Selection.
The Grocer Own Label Awards boasts a rigorous judging process over a period of months that combines testing from both consumers and expert judges. This year, Aldi had 110 shortlisted products, more than any other retailer at the awards, and even beating its own record from 2017.
A toast to our amazing awards
Check out our latest award wins across our wide range of food, drink and household items.