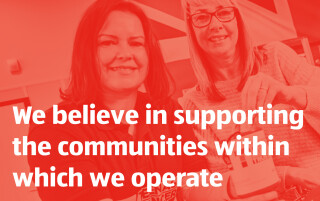 Our community
At Aldi, we have more than 800 stores and over 32,000 employees across the UK and Ireland.
We believe in acting responsibly and supporting the communities within which we operate.
At Aldi, we are proud to work together with a number of organisations and charities that help us improve the lives of our customers and benefit communities both at home and abroad.
From fundraising to food donations, explore the links below to find out more about the fantastic initiatives and charity partnerships we are proud to be a part of.
Helping to reduce food waste